Le HYPE train est en fait une sorte de phase que le DERp semble parfois avoir, qui résulte normalement en merde.
Mise en situation
Edit
Tout débute normalement avec
Charles
et
Pruneau
qui commence à link de la musique ensemble ou des images d'un certain jeu, anime, etc. tout en partageant des infos à propos de celui-ci. Ensuite d'autres personnes rejoint le HYPE train, donnant parfois un circle jerk masculin de monde betas pour un jeu vidéo, ou un anime. Finalement: le jour attendu arrive, tout le monde achète le jeu ou bien se réunit pour regarder un anime et le résultat en est toujours décevant, tout le monde blâme Charles et ça recommence un mois après.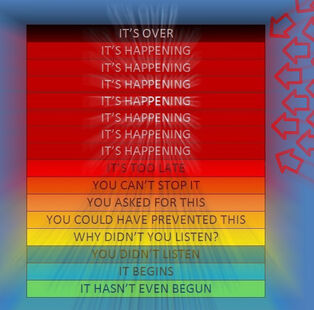 Ad blocker interference detected!
Wikia is a free-to-use site that makes money from advertising. We have a modified experience for viewers using ad blockers

Wikia is not accessible if you've made further modifications. Remove the custom ad blocker rule(s) and the page will load as expected.