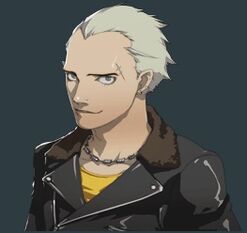 Billy
Mystère
Larouche est le plus récent membre du DERp moderne. Fou du roi à ses heures, il est principalement connu pour son lien spirituel étroit avec le magnanime
Billy Herrington
.
Fuckoff Larouche
Edit
Suce
Rôle dans le Neo-DERp
Edit
Dans la période du Neo-DERp, Larouche a définitevement atteint le niveau du "Roi des memes" détrônant ainsi Philippe Lecuck. Larouche est le membre le plus rationnel du DERp et contribue à toujours amener des conversations constructives et intéressantes pour tous les membres.
Ad blocker interference detected!
Wikia is a free-to-use site that makes money from advertising. We have a modified experience for viewers using ad blockers

Wikia is not accessible if you've made further modifications. Remove the custom ad blocker rule(s) and the page will load as expected.